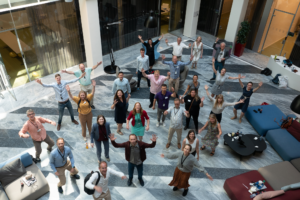 We look back at an incredible 2022 for NICFI and for our partners' global efforts to protect rainforests. Leaving 2021 we celebrated the very challenging but absolutely necessary goal of the Glasgow Declaration to halt and reverse forest loss and land degradation by 2030. In the year after Glasgow we have seen political leadership from tropical forest countries that makes us optimistic that the 2030 goal is in fact within reach.
Historic political leadership from tropical forest countries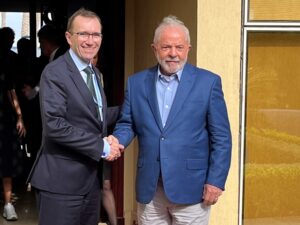 The inauguration of president Lula as new president in Brazil Jan 1st marks the comeback of Brazil to the international climate and forest arena. Brazil's ambition, with a goal to reach zero deforestation by rigorously addressing illegalities, supporting farmers and agribusiness to expand production without deforestation, protecting indigenous peoples and offering sustainable jobs in the Amazon, is truly historic. With the Amazon Fund re-activated, more than USD 600 million are now again available to support efforts to address deforestation and socio-economic development in the Brazilian Amazon.
On the other side of the world, Indonesia is reporting a reduction in deforestation by 90% since 2014/2015. A highlight for NICFI in 2022 was the launch of our new climate and forest partnership with Indonesia to support its ambitious plans for a climate positive land sector ("FOLU Net Sink") by 2030, followed by the transfer of our first results-based contribution for verified emission reductions of USD 56 million. In D.R. Congo, the government passed a landmark legislation on the rights of indigenous peoples. Next door, Gabon continued its leadership in forest protection with almost 90% forest cover. The One Forest Summit in Libreville this spring will shed lights on Gabon's policies over the years that have made this possible.
Back in the Amazon, Colombia's new government has put forest protection at the center of their agenda for peace, with an emergency plan to reduce deforestation in the Amazon. At COP27 in Egypt we celebrated the commitments alongside Germany and the UK. In Egypt we also entered into the first agreement with Peru's new fund to address deforestation. Despite political instability, Peru has been able to increase its efforts to reduce deforestation and deliver a number of important reforms and measures under our Joint Declaration of Intent. Presidents Lula and Petro have already announced plans for a leaders' summit in the Amazon this spring.
UN summits bring climate and nature closer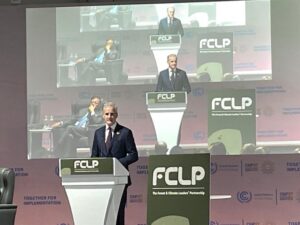 As the alarm bells are ringing both for climate and nature, it is becoming increasingly clear how they are intrinsically linked and how forests are at the heart of both. At the UN Climate Summit in Sharm El-Sheikh (COP27) 26 world leaders launched the Forests and Climate Leaders' Partnership (FCLP). The Partnership will help deliver the commitment made in Glasgow. NICFI looks forward to playing an active role in various FCLP action areas this year.
As 2022 came towards an end the UN's nature summit (COP15) delivered a watershed moment by concluding the agreement of the Kunming-Montreal Global Biodiversity Framework (GBF). Holding two thirds of land-born biodiversity, tropical forests are key to its success. As NICFI's Karine Hertzberg lays out, GBF contributes to strengthening the links between climate and nature action and calls for the same holistic approach to policy reforms and investments that NICFI is advocating around the world. NICFI will elaborate further how it can contribute to meeting the goals of the GBF in the coming months.
Breakthrough for the forest carbon market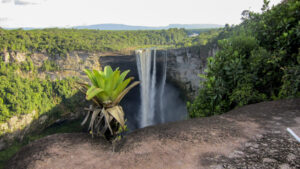 The last few months saw important breakthroughs for high-integrity forest carbon markets. At COP27, the LEAF coalition announced it had doubled private sector commitments and moved closer to several purchasing contracts with forest countries as well as Brazilian states. Just a few weeks later, Guyana was the first country to issue credits under the Architecture for REDD+ Transactions (ART) and announced a carbon transaction worth USD 750 million through 2030.
NICFI has put a lot of efforts into supporting the emergence of a high-integrity carbon market for national and jurisdictional REDD+ programs. This is now bearing fruits – and we see private sector demand for high-quality forest carbon as the most promising source of international finance to support the ambition of forest countries. Mobilizing technical support to enable countries to access these markets will remain a key priority for NICFI this year.
Private sector stepping up
We will not solve the deforestation crisis without a fundamental shift in global food and commodity production. While the carbon economy can support forest countries' transition to sustainable land use policies, the companies that produce, trade, and sell commodities originating from deforestation – and their financiers – simultaneously need to promote the transition from a land expansive agricultural model to one that invests in improving existing farms and expands in degraded areas outside of forests.
On the demand side, the EU agreed on a landmark regulation to ban commodities linked to deforestation. At COP27, 14 of the largest commodity traders globally within palm oil, soy and cattle products launched a roadmap to become deforestation-free, in line with the 1.5-degree goal. Despite shortcomings, the roadmap recognizes the sectors' responsibility and lays the ground for further progress by individual companies. As voluntary commitments increase and regulatory requirements take effect, NICFI will continue to encourage companies to go further, and to support the transition to sustainable commodity production.
After Montreal, companies are increasingly expected to monitor and disclose not only their climate impacts through the TCFD but also their biodiversity impacts. The newly established Taskforce on Nature-related Financial Disclosures (TNFD), supported by NICFI, provides an important starting point for regulation and reporting.
Happy 2023!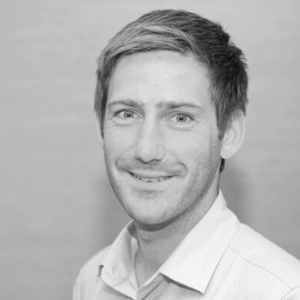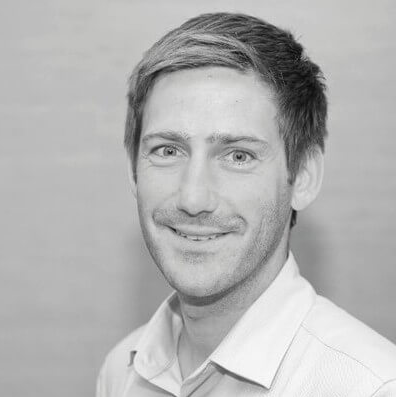 This year starts with a rare sense of optimism for forests. The urgency is extreme, and challenges
abound. We have seen promising pledges to stop deforestation by countries as well as companies before. But never before have we seen political leadership of today's magnitude in so many places at the same time, and never before have we seen the potential for a more significant supportive role of commodity markets, consumer demand, carbon markets and the international community to help forest countries and their communities succeed. On behalf of the NICFI team I'd like to wish all colleagues around the world a happy and successful new year!