– Stopping the destruction of the world's rainforests is the most effective climate action we can take to reach the 1.5 degree target. Both Colombia and Brazil are showing leadership in the fight to reduce deforestation in the Amazon. I look forward to discussing further cooperation on climate and forests, says Climate and Environment Minister Espen Barth Eide.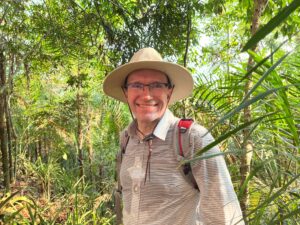 During the climate summit in Glasgow, more than a hundred of the world's leaders agreed to stop and reverse all deforestation by 2030. The Climate and Forest Initiative (NICFI) is Norway's largest international climate and nature conservation initiative, and Colombia and Brazil are key countries in NICFI's effort.
Colombia
The climate and forest work with Colombia was launched during the climate summit in Paris in 2015, where Colombia, Norway, Great Britain and Germany entered into a joint declaration to support Colombia's efforts to reduce emissions from the forest. Since taking office in August 2022, Colombia's President Gustavo Petro has put the Amazon front and center of Colombia's international agenda. The new government has made the connection between reduced deforestation and peace a main priority. Norway is a dedicated supporter of this strategy.
Brazil
In Brazil, President Lula has great ambitions to stop deforestation, create sustainable development in the Amazon region, increase agricultural production without deforestation and secure indigenous people's rights to land and a good life. The new government has created a new and promising momentum to take care of the world's largest rainforest. Norway has been an steady supporter of Brazil in its efforts to reduce deforestation since the Amazon Fund was established in 2008. Brazil's reduction in deforestation under Lula's previous government was one of the world's most important climate efforts.
During his South America trip, Minister Eide will meet key actors in the two governments, have meetings with civil society actors and indigenous people. He will also visit rainforest areas and local communities for the purpose of gaining first-hand experience of challenges and results.