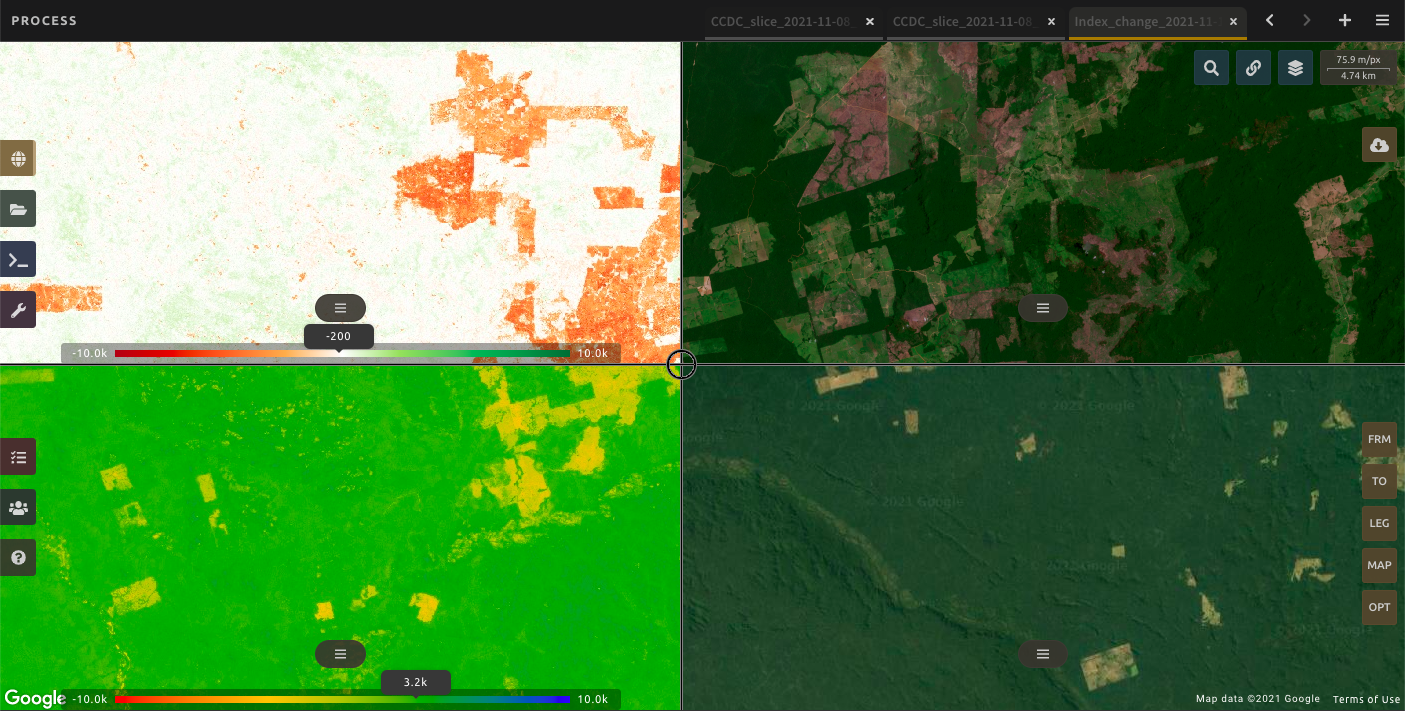 Norway, through its International Climate and Forest Initiative (NICFI), is providing the first grant of about USD 9 million – or NOK 90 million – to the UN Food and Agricultural Organization for the implementation of a project enabling more people to make use of satellite imagery to combat tropical forest loss. The SEPAL phase II project covers the years 2022 – 2025, and aims to aid tropical forest countries' ability to plan and implement sustainable land use policies by providing data and methods that meet critical forest and land monitoring needs. 
Making the most of data 
Satellites capture data regularly and reliably over vast areas, even remote and difficult to reach parts of the rainforest. Satellites provide information about the state of the forests and their surrounding lands, warning of deforestation and aiding in land use planning. However, making sense of these large and complex data sets requires both technical capacity and powerful computer processing. 
"I'm glad to announce the grant of 90 million Norwegian kroner to The Food and Agriculture Organization. This project will support tropical forest countries in making the most of the constantly improving access to satellite data. This in turn can help them implementing ambitious sustainable land use policies to protect forests" says Norway's Minister of Climate and the Environment, Espen Barth Eide.  
For the past 6 years NICFI has funded the development and deployment of the SEPAL platform hosted by the UN-FAO. SEPAL allows any user to harness the power of satellite data and cloud computing by providing free access. Requiring only an internet browser, SEPAL users can access and analyze satellite data using cloud-based servers and a growing library of ready-to-use analysis.   
Expanded forest monitoring
The new grant announced today is a continuation and expansion of SEPAL. SEPAL phase II – Forest and Land Monitoring for Climate Action – will continue to develop the SEPAL platform, develop new methodologies, and provide capacity building assistance to tropical forest countries. 
The SEPAL phase II project will provide resources that will help make the most of satellite data such as the NICFI Satellite Data Program. All 64 countries covered by the program can benefit from new modules that will expand SEPAL to cover: 
National forest monitoring
Peatlands and mangroves
Fires and fire risk
Agricultural monitoring
Improved access to forest carbon credits
For specific partner countries, SEPAL phase II will offer direct support to strengthen institutional arrangements and aid in the development of sustainable land use policy. 
NICFI is looking forward to work with its partners to make the most of this resource.  
Learn more