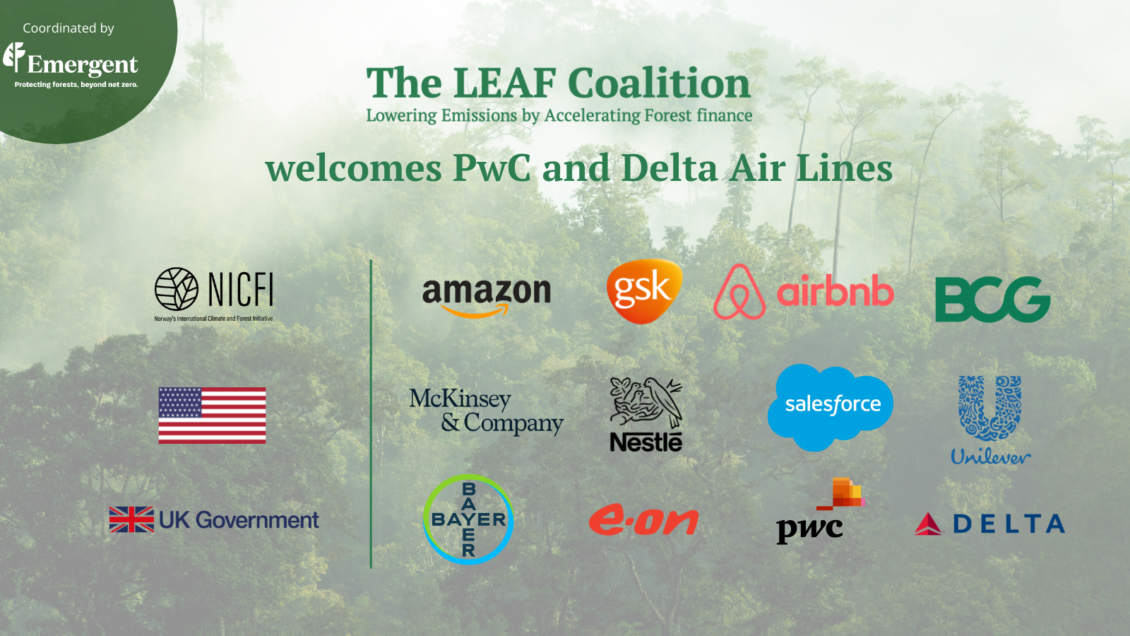 The announcement was made Tuesday, September 21 by Emergent, the U.S. non-profit that coordinates LEAF.
"This is exactly what the world needs now. A growing number of the world's largest companies want to contribute to rainforest conservation through financial support, while simultaneously cutting their own emissions", said Sveinung Rotevatn, Norwegian Minister of Climate and the Environment.
These private companies are joined by a wide range of tropical forest countries and regions wanting to protect the rainforests. To date, over 30 countries and states have demonstrated their willingness join this effort.
"The LEAF-coalition emerges as one of the most successful global climate initiatives, just weeks before the climate summit in Glasgow. LEAF could be a breakthrough in the fight against tropical deforestation", says Rotevatn.
The Lowering Emissions by Accelerating Forest finance (LEAF) Coalition was launched at the Leaders Climate Summit in April with initial participation from the governments of Norway, the United Kingdom, the United States, and a group of leading companies, which has grown to include Amazon, Airbnb, Bayer, BCG, E.ON, GSK, McKinsey, Nestlé, Salesforce, and Unilever. The addition of two new organizations brings the total number of private-sector participants to 12 and increases the sectoral and geographic diversity of the initiative.
Members of the Coalition must be committed to deep voluntary cuts in their own greenhouse gas emissions in line with science-based targets and consistent with the long-term temperature goals of the Paris Agreement. Their contributions to the LEAF Coalition come in addition to, and not as a substitute for, internal emissions reductions.
Eron Bloomgarden, Executive Director and founder of Emergent said that the organizations joining today are a clear signal of the strong interest from leading global private-sector organizations in contributing to the fight against tropical deforestation by purchasing high-integrity emissions reductions.
"We've seen strong engagement from both the private and public sectors. Reducing tropical deforestation is a crucial part of meeting global climate goals, and LEAF is a significant step in the right direction. LEAF aims to mobilize $1 billion in finance by the end of 2021. The addition of PwC and Delta get us closer to this goal," he said.
Read more