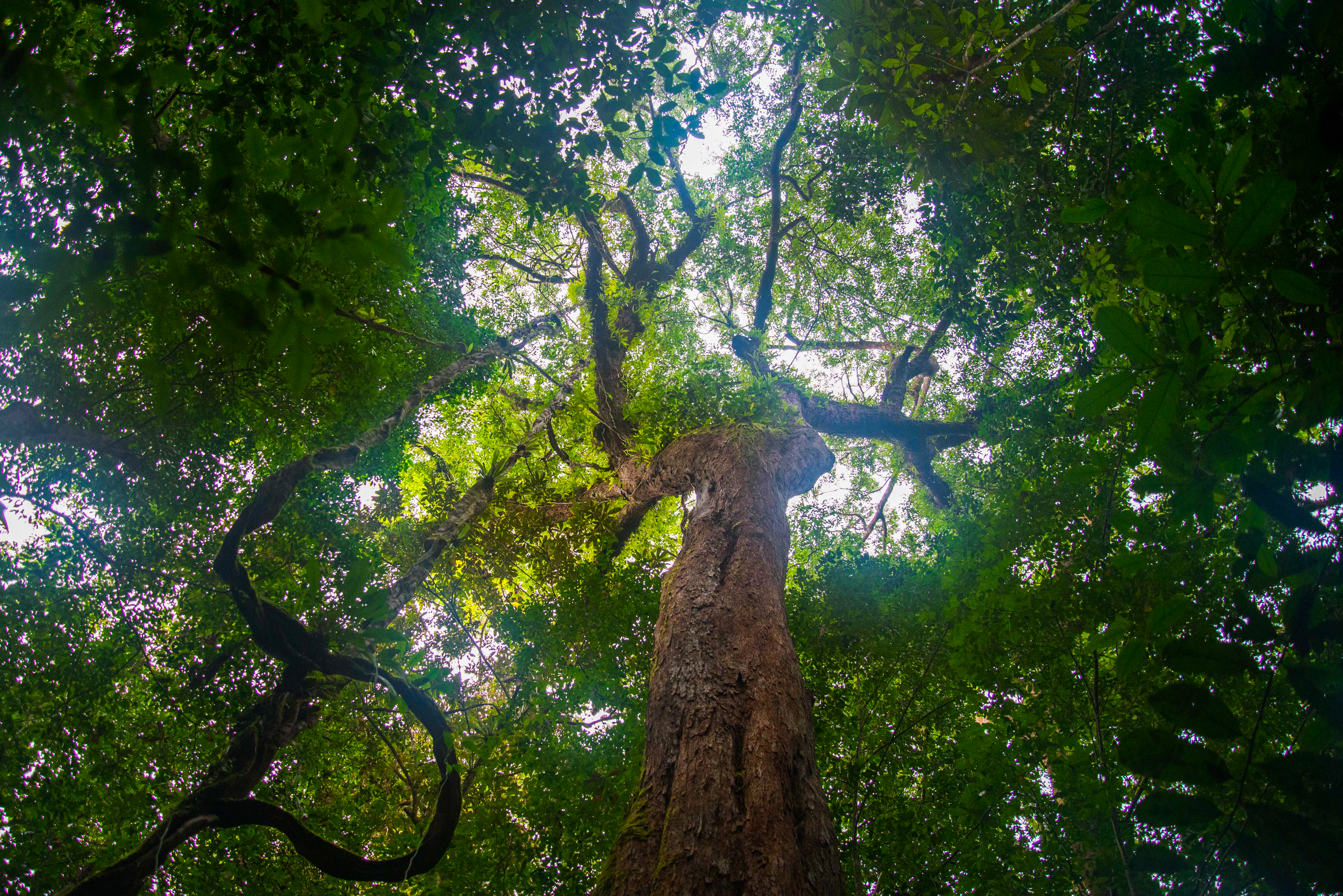 The partnership was announced at a joint press conference held by the Foreign Minister of Liberia, Augustine K. Ngafuan and the Prime Minister of Norway, Erna Solberg.[1]
"Particularly at this difficult time, we are proud and happy to enter into this partnership with Norway, further consolidating our decision to embark on a green, sustainable development path. We believe this partnership will have a great impact on our ability to fight climate change, secure our valuable natural resources and provide a living for the Liberian people", stated President Ellen Johnson Sirleaf.
By ensuring adequate law enforcement in the forest sector to avoid illegal and unsustainable logging, and by establishing a public-private coalition with multilateral companies committed to ambitious zero deforestation policies, Liberia plans over time to significantly reduce carbon emissions related to deforestation and forest degradation while building an increasingly effective, productive and modern agricultural sector.
"I would like to extend my deepest sympathies to the people of Liberia in this difficult time. We fully appreciate that the main focus at present is the safety and wellbeing of the Liberian people. In a long-term perspective, I believe Liberia has the potential to be a great example for other countries in the region on how to work with the private sector to achieve economic growth without deforestation and forest degradation. Liberia's commitments should be commended, and we are proud to support their efforts", said Norway's Prime Minister, Erna Solberg.
The Liberian forest is under pressure from both commercial logging and chainsaw logging for local markets; shifting cultivation; the clearing of forest for permanent agriculture; and charcoal production.
Liberia holds 43 per cent of the remaining Upper Guinea forests of West Africa. In addition to important climate benefits connected to reducing greenhouse gas emissions, conserving Liberia's forest is also of great importance for several other reasons.
The forests' biological diversity encompasses the last long-term viable populations of several endemic species including the Western Chimpanzees, forest elephants and leopards. Also the rare zebra duiker and pygmy hippopotamus, in addition to over 2000 flowering plants and 225 commercial timber species, are to be found in the Liberian rainforest. The country is listed as one of 34 global biodiversity hotspots.
"This partnership holds promise not only for the forest and climate; but for forest communities that have been marginalized for generations. The partnership's commitment to respecting and protecting communities rights with respect to forests is laudable", said Silas Siakor, a Liberian environmental campaigner and Goldman Environmental Prize laureate.[2]
In the initial years funds from Norway – up to USD 70 million – will be devoted to the implementation of policy measures and institution building necessary to reach the phase which entails payments for reduced carbon emissions. In the period towards 2020, an additional $80 million USD could be paid for verified reduced emissions. Implementation of the partnership will be flexible and adapted to the challenging circumstances of Liberia.
"This partnership could be a real game-changer for Liberia," said Global Witness Director Patrick Alley. "It promises to turn the page on a long history of forest destruction, recognising that trees are worth far more standing than they are cut down, and that the people who live in forests are their best protectors. If Liberia delivers on this promise it could help spur the country's economy and set development on a sustainable path at such a difficult time. The deal also embodies the spirit of international cooperation and pragmatism that is needed to prevent irreversible and catastrophic climate change."
Measures to be implemented by Liberia in the initial phase includes:
refrain from issuing any new logging concessions until all concessions have been reviewed by an independent body;
build capacity in relevant institutions and further increase efforts to enforce the law and strengthen forest governance;
place 30% or more of Liberia's forest estate under protected area status before 2020
piloting direct payments to communities for protecting forest;
address all key existing and potential drivers of forest related emissions;
develop appropriate measurement and reporting systems for carbon emissions from forests.
In addition, Liberia would commission a study to consider alternative models of agriculture investment, including those driven by Liberian small and medium-scale initiatives, inform identification of land areas suitable for deforestation free agricultural supply chain investments, and compose an overarching strategy for the allocation of selected areas for such use. There will also be efforts to establish a public-private coalition with multilateral companies committed to ambitious zero deforestation policies, only allowing companies adhering to such policies – and signing up to relevant Tropical Forest Alliance compacts – to do business in Liberia.