Peru has increased its efforts to reduce deforestation and delivered a number of important reforms and measures under the Joint Declaration of Intent on climate and forests between Peru, Norway, Germany, the United Kingdom and USAID.
– I am delighted
The declaration seeks to reduce greenhouse gas emissions from deforestation and forest degradation and to promote sustainable development in Peru.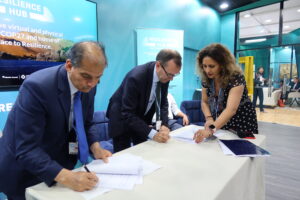 – Despite being hit hard by the pandemic Peru has continued to steadfastly implement its national action plan against deforestation and the Joint Declaration of Intent, says Norway's Climate and Environment Minister Mr. Espen Barth Eide.
Peru has amongst other achievements, expanded several large national parks; granted indigenous peoples rights to significant forest areas in the Amazon; developed an innovative program where the government gives indigenous communities support to take care of the forests; created indigenous territories that protect several isolated indigenous groups; strengthened regulations to prevent the conversion of forests to farmland and created a national alliance for sustainable and deforestation-free production.
–  I am delighted to sign this contribution agreement of 10 million dollars today. I am hopeful that this will be followed by larger results-based payments once Peru has achieved verified reductions in deforestation, says Mr. Eide.
The Joint Declaration of Intent has supported the implementation of many of these achievements.
World's fourth largest intact rainforest
Peru has the world's fourth largest intact rainforest – twice the area of ​​Germany, and more than 60% forest cover. This makes the country extremely important for the global climate and for the conservation of biological diversity.
Norway has previously paid USD 11.5 million to Peru under the Joint Declaration. The new funds will be channeled through a new national financing mechanism as part of Peru's own environmental fund, The Peruvian Trust Fund for National Parks and Protected Areas (Profonanpe).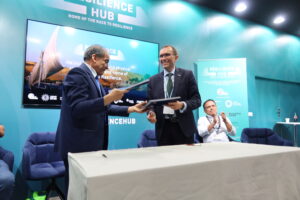 [dss-hidden]The joint declaration of intent was entered into between Peru, Norway and Germany in 2014. In April 2021, the cooperation was extended until 2025 and expanded with the United Kingdom and USAID (as an observer) also joining the partnership. Under the renewed declaration, Norway has promised to support Peru with up to approx. USD 37.5 million (NOK 375 million) annually as payments for reduced deforestation in accordance with the independent ART standard.
For more information: Peru reaching key milestones in rainforest protection – NICFI