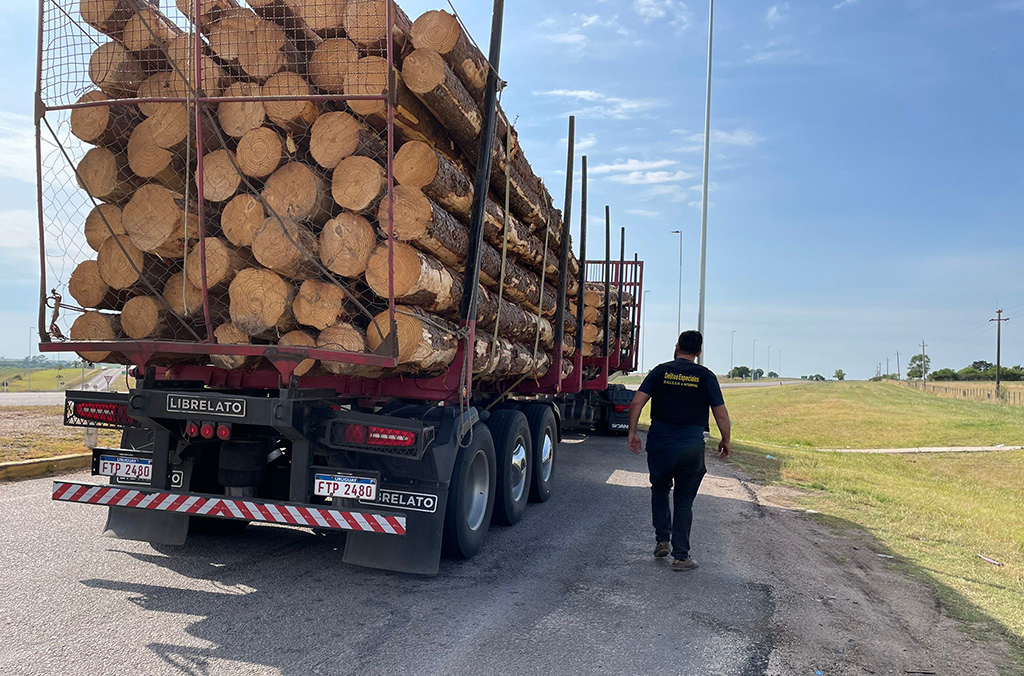 A recent INTERPOL operation across 12 counties in Latin America and the Caribbean mobilized police, customs and forest authorities to uncover and disrupt illegal timber trafficking and associated crimes. In total, 287 incidents were reported during "Operation Arcadia LAC". 69 people were arrested, and several firearms were seized.
The operation was supported by NICFI and the UN Office on Drugs and Crime (UNODC).
More than 80 truckloads – equivalent to more than 1,200 cubic meters – of illegal timber from forests across Latin America and the Caribbean were recovered in the operation. The value of the seized timber is estimated at more than USD 700,000. 
– The challenges are huge, but operations like this one make it less tempting for criminals to commit forest crime. Seizures and arrests are a strong deterrent to criminals, says Espen Barth Eide, Norwegian Minister of Climate and the Environment.
Environmental crime is the third largest form of transnational organized crime in the world. Globally, the illegal timber trade is estimated to be worth up to USD 152 billion per year, representing nearly half the illicit proceeds of all environmental crime.
-We simply can't save the world's rainforests without combating cross-boundary forest crime. It undermines the important efforts of tropical forest countries in protecting their natural resource wealth and to meet their climate and development goals. Often it also undermines local communities. That's why it is important for Norway to support INTERPOL and UNODC in their efforts to fight transnational environmental crime, says Minister Eide.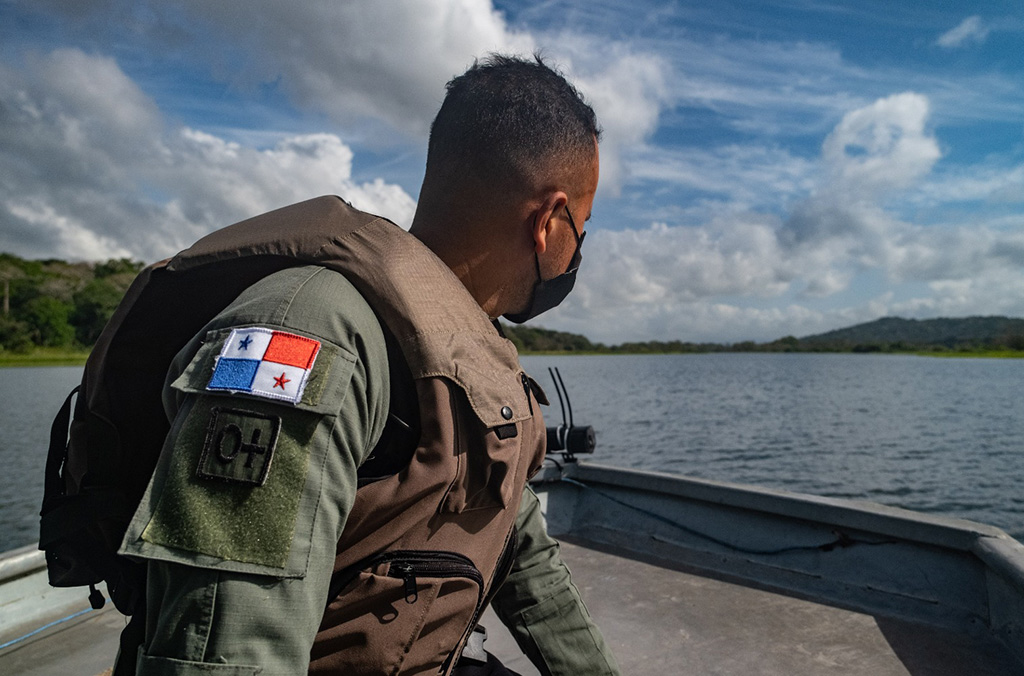 -Alarming
UNODC is part of the Law Enforcement Assistance Programme (LEAP). Norway's International Climate and Forest Initiative (NICFI) has been a contributor to LEAP since 2018, along with the United States Forest Service (USFS) and the United States Agency for International Development (USAID).
-Intelligence gathered during Operation Arcadia LAC shows that illegal logging is taking place at an alarming rate in some of the world's most valuable biodiversity reserves,"says Ilana de Wild, INTERPOL's Director of Organized and Emerging Crime.
Increased risks for timber trafficking
Latin America and the Caribbean are home to 50 per cent of the planet's biodiversity , according to the United Nations (UN) Environment Programme. The region is also one of the main points of origin for the global timber trade, legal and illegal. The high demand for timber around the world, has risen to new highs in the past year. This increases the risks for illegal logging in timber trafficking.
Fighting international forest crime is one of NICFI's key strategic priorities. An essential part of this is partnering with law enforcement agencies in forest countries, as well as collaboration with civil society and international organizations such as UNODC and INTERPOL.