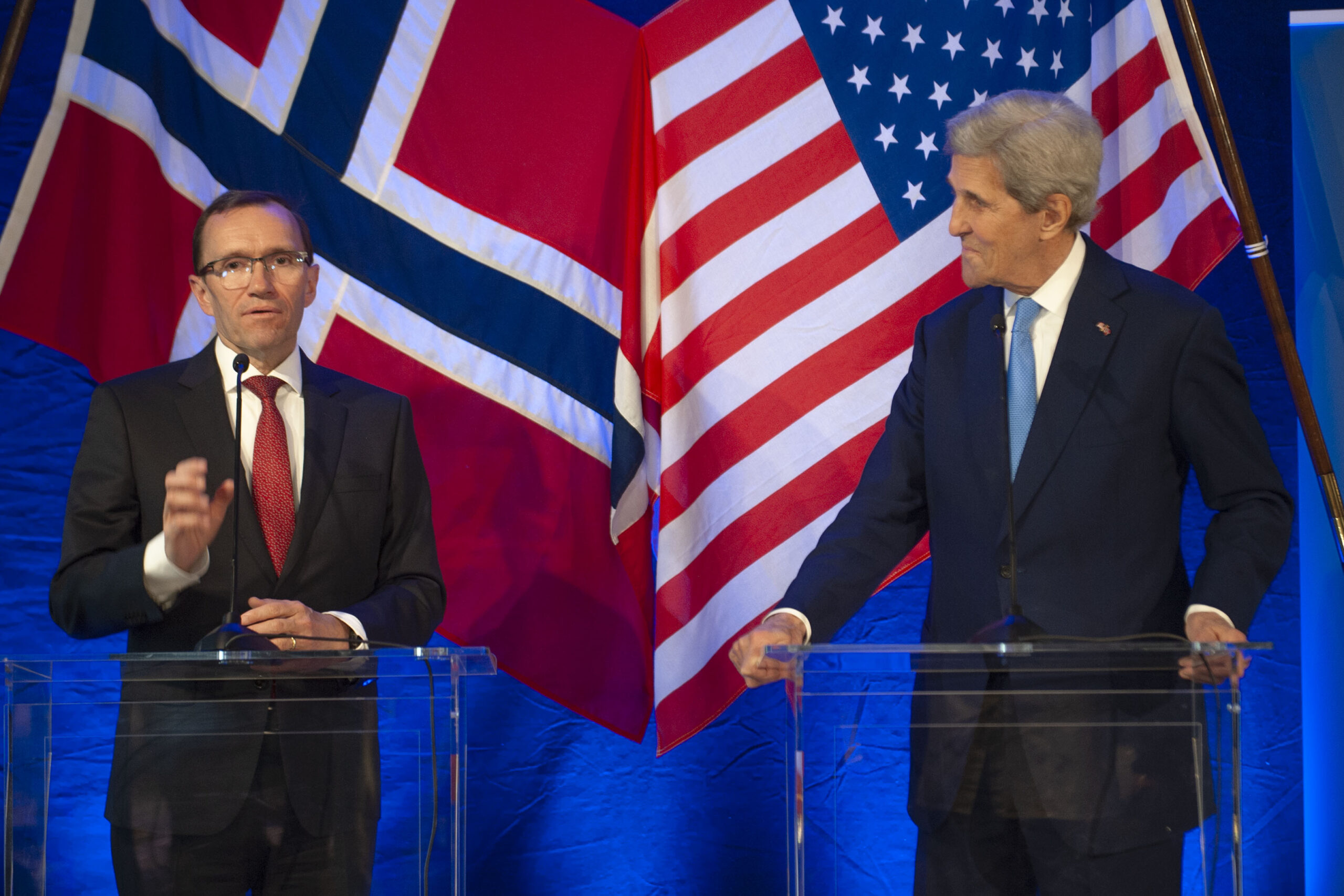 The visit by the US Special Envoy on Climate took place during the 50th anniversary of the Norwegian Ministry of Climate and the Environment in Oslo. Here, Kerry met with Norwegian Prime Minister Jonas Gahr Støre, Minster of Climate and the Environment Espen Barth Eide, and former Prime Minister and Minister of Environment Gro Harlem Brundtland.
– When the United States puts its political weight and diplomacy into the international work for the world's forests, it doesn't go unnoticed. Over the past year, together with the United States, we have had some of the world's largest companies committed funds to pay countries for reduced emissions from tropical deforestation. The collaboration with the US will also be crucial in the work to remove deforestation related to trade in commodities such as soy, meat and palm oil, says Eide.
Focus on private sector and deforestation-free commodities
The declaration refers to a number of areas the US and Norway will prioritize in the future. Among other things, the countries will mobilize large-scale financing for forest conservation from businesses through the LEAF coalition, which was announced during Biden's climate meeting in April 2021. The initiative is the world's largest public-private partnership aimed at stopping tropical deforestation, and includes large companies such as Amazon, Walmart, Unilever, Nestlé and Delta Airlines. LEAF reached the goal of 1 billion dollars in the first year, and more and more companies are joining the collaboration.
The declaration also emphasizes the restructuring of commodity markets. The US and Norway both want to facilitate a transition to a more forest-friendly production of commodity  such as meat, soy, palm oil and pulp and paper. Norway and the United States already support this through a number of initiatives, including the Tropical Forest Alliance under the World Economic Forum.
This year, ten of the world's largest commodity traders and meat packers have promised to come up with a roadmap to remove deforestation in line with the Paris Agreement. On May 6th Norway announced that it will join the United States and leading players such as NASA and Google in the Forest Data Partnership. Norway's investment in making high-resolution satellite images freely available contributes to this work.
Rigths of indigenous peoples
The United States and Norway will also strengthen the land rights of indigenous peoples. Indigenous peoples, when given rights to land, have proven to protect forests effectively. During the climate summit in Glasgow in 2021, promises were made to significantly increase support for indigenous peoples from a number of countries and foundations.